Queen Frederica's "Stone Houses"

After the destruction of the district of "Asyrmatos" in 1944 and following an initiative by Queen Frederica, it is decided to build a new settlement by means of a fundraising by the "Royal Welfare Fund", comprising stone-built houses, some of which are still preserved. The official name of the settlement was "Perikleous". The elaborate, dressed stones from the Greek Navy War School are used for the construction of the houses.

Selected bibliography:
Biris 1966, 397.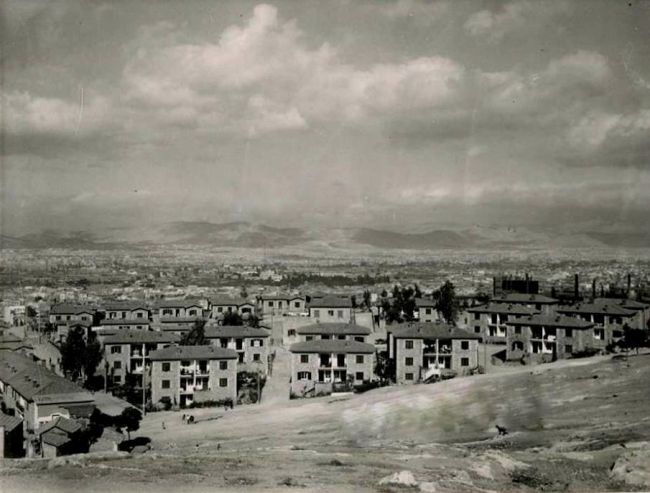 The residential quarter "Perikleous" that is commonly known as "Frederica's stone houses". These buildings maintained the typical style of refugee dwellings –a ground-floor building of two semi-detached houses– and housed dozens refugees after the district of "Asyrmatos" was destroyed. Quite a few of them are still standing to this day.